Nau Mai, Haere Mai - Welcome to the Parish Of Pohangina
Welcome to the
Anglican Parish of Pohangina,
Our parish covers the areas of Ashhurst,
the beautiful Pohangina Valley
and across to Bunnythorpe.
We believe that we are a place of peace, love and teaching. We warmly welcome all visitors into our churches as Christ would have us do.
We believe we are a place to belong!
Our Services
Ashhurst
Komako
20th October
10.00 am
27th October
10.00 am

10.00 am
3rd November
8.00 am
10.00 am
10th November
10.00am

10.oo am
17th November
10.00am
24th November
10.00 am

10.00am
1st December
8,00 am
10.00 am
Coming Events
16th October
No Vestry meeting this month.
31st October
Pastoral Care 7.30 pm
13th November
Wednesday: Church Fair meeting, 7.30pm
20th November
715 Vestry Meeting in Meeting room after Evening Prayer
2nd December
Monday: Starlight packing, time to be announced
6th December
Vestry Dinner 6.00pm at O'Fees
14th December
Saturday: Church Fair, Christmas Parade, Market
15th December
Sunday: Bishop Ellie at 10am service
Church Herald
The latest available version of our Parish Church Herald is:

click the image below to get the Adobe reader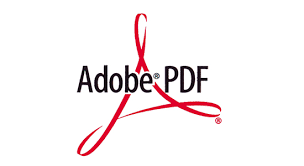 Lectionary Readings for the week ending:
Sunday 20th October, 2019
Sunday 13th
Jer 29:1,4-7
Ps 66:1-12
2 Tim 2:8-15
Luke 17:11-19
Collect: Ep 9:2
Collect for the 28th Sunday in Ordinary Time
Life-giving God,
as we experience your healing,
may we proclaim your deeds,
and turn to you to offer thanks and praise;
through Jesus our Messiah,
who is alive with you, in the unity of the Holy Spirit,
one God, now and for ever. Amen.
Monday 14th
Rom 1:1-7
Ps 98
Luke 11:29-32
Tuesday 15th
Rom 1:16-25
Ps 19:1-4
Luke 11:37-41
Wednesday 16th
Rom 2:1-11
Ps 62:1-8
Luke 11:42-46
Thursday 17th
Rom 3:21-30
Ps 130
Luke 11:47-end
Friday 18th
Isa 35:3-6 or Acts 16:6-12a
Ps 147:1-7
2 Tim 4:5-17
Luke 10:1-9
Saturday 19th
Rom 4:13,16-18
Ps 105:6-10,41-44
Luke 12:8-12
Sunday 20th
Jer 31:27-34
Ps 119:97-104
2 Tim 3:14–4:5
Luke 18:1-8
Collect: Pent 3:2
Collect for the 29th Sunday in Ordinary Time
Holy One,
nameless, you stay with us;
even when we wrestle in the darkness
may we never lose heart
until your justice is fulfilled;
through Jesus Christ, our Redeemer,
who is alive with you and the Holy Spirit,
one God, now and for ever. Amen.