Nau Mai, Haere Mai - Welcome to the Parish Of Pohangina
Welcome to the
Anglican Parish of Pohangina,
Our parish covers the areas of Ashhurst,
the beautiful Pohangina Valley
and across to Bunnythorpe.
We believe that we are a place of peace, love and teaching. We warmly welcome all visitors into our churches as Christ would have us do.
We believe we are a place to belong!
Our Services
Ashhurst
Komako
17th November
10.00am
24th November
10.00 am

10.00am
1st December
8,00 am
10.00 am
8th December
10.00 am

10.00 am
15th December
10.00 am
22nd December
10.00 am

10.00 am
24th December
11,00 pm
Christmas Eve

Merry Christmas!

25th December
10.00 am
Christmas day

29th December
10.00 am



Happy New Year!!

5th January 2020
8.00 am
10.00 am
Coming Events
13th November
Wednesday, Church Fair meeting, 7.30pm
20th November
Wednesday, 7.15 pm Vestry Meeting in Meeting room after Evening Prayer
23rd November
Ssaturday, 10am - 3pm Thanksgiving and Ordination Wellington Cathedral of St Paul
2nd December
Monday, Starlight packing, time to be announced
6th December
Friday, 6.00 pm Vestry Dinner at O'Fees
14th December
Saturday: Church Fair, Christmas Parade, Market
Church Herald
The latest available version of our Parish Church Herald is:

click the image below to get the Adobe reader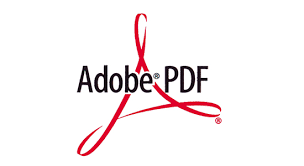 Lectionary Readings for the week ending:
Sunday 17th November, 2019
Sunday 10th
Hagg 1:15b–2:9
Ps 145:1-5,17-21 or
Ps 98
2 Thess 2:1-5,13-17
Luke 20:27-38
Collect: Pent 2:3
Collect for the 32nd Sunday in Ordinary Time
God of new beginnings,
you hold life and death in your hands;
may our hope in your power and love
strengthen us to live creatively,
not fearing the future,
but knowing that in the end all shall be well;
through the Risen Christ, who is alive with you,
in the unity of the Holy Spirit,
one God, now and for ever. Amen.
Monday 11th
Titus 1:1-9
Ps 139:1-9 or 24:1-6
Luke 17:1-6
Tuesday 12th
Titus 2:1-8,11-14
Ps 34:1-6 or 37:3-5,30-32
Luke 17:7-10
Wednesday 13th
Titus 3:1-7
Ps 82 or 23
Luke 17:11-19
Thursday 14th
Philemon 7-20
Ps 119:89-96 or 146:4-end
Luke 17:20-25
Friday 15th
2 John 4-9
Ps 19:1-4 or 119:1-8
Luke 17:26-end
Saturday 16th
3 John 5-8
Ps 105:1-5,35-42 or 112
Luke 18:1-8
Sunday 10th
Isaiah 65:17-25
For Ps: Isa 12
2 Thess 3:6-13
Luke 21:5-19
Collect: Pent 27:2
Collect for the 33rd Sunday in Ordinary Time
God our end,
as the sun of righteousness rises with healing in its wings,
save us in our time of trial,
so that we do not succumb,
but endure in your eternal embrace;
through Jesus Christ, our Redeemer,
who is alive with you and the Holy Spirit, one God,
now and for ever. Amen.