COVID-19 statement - 19 March 2020 + Updates
Due to the risks associated with the COVID-19 virus, the Anglican Diocese of Wellington has decided that there will be No Services held in Anglican Churches in the Dicoese, until further notice,
This includes our Parish churches in Ashhurst and Komako. Our halls and our Office will also be closed until further notice.
This includes all organised community groups, house groups and study groups.
Please monitor our Parish Facebook Page for more information about our
Parish as it becomes available.
Update 4 June:
Hi All
It looks like we as a country will be going into Level 1 sometime next week.
So we will not have church this week as social distancing will still apply this Sunday and while it seems to be safe with only one known case in the country we do not want to be seen as breaking the distancing rules, not to mention we are completely sure how we would be able to go about this if our normal no's came.
We will however start Church for the Parish in its fullest the next Sunday 14th June at 10am. (hopefully in a level 1 situation)
We will have zoom fellowship on this coming Sunday at 11am and Phil's quiz is attached, same quiz, in 2 formats in case you can't open one of them.
Zoom meeting address: 2493216256 (join password is in your email!)
Dr Phil's Questions:
Correct answers will be revealed via Zoom on Sunday 7 June 2020
Q1. How many blood brothers did Jesus have?
Q2. Which woman is mentioned the most in the Bible?
A. Rachael

. Mary

C. Sarah

D. Jezebel
Q3. Two men in the Bible never died. Elijah was one. Who was the other?
A. Isaiah

B. Moses

C. Enoch

D. Samson
Q4. The film 'Sheep Among Wolves 2' is about the Christian Church in what country?
A. Israel

. Iran

C. USA

D. Brazil
Q5. Which of these Hollywood actors is NOT a Christian?
A. Chuck Norris

B. Kirk Cameron

C. Stephen Baldwin

D. Johnny Depp
Sunday Services from the Diocese
There will be a Sunday service livestreamed this Sunday
at 9.45 am - at http://movementonline.org.nz/ and on Freeview TV channel 200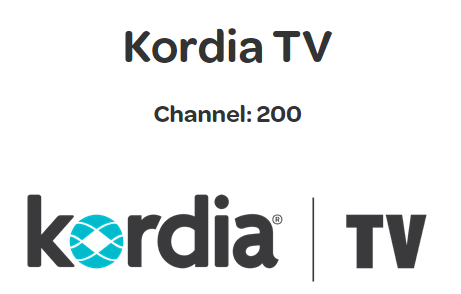 (These may or may not stream on mobile devices)
There is a list of Online services and Prayers by different churches in the Diocese Movement webite.
These Service will be available on the
Wellington Docese Youtube page after the event.

Evening Prayer - Monday to Saturday at 9 pm
Join Movement here for online Evening Prayer via Zoom
The link will take you to download page if you dont have Zoom loaded.